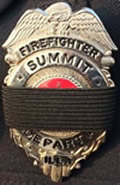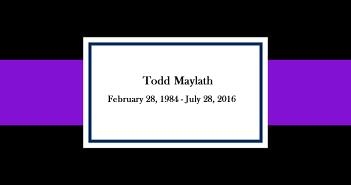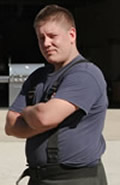 It is with great sadness that the Summit Fire Department announces the passing of one of its members.
Firefighter / Paramedic Todd Maylath was found unresponsive in his home on Thursday July 28, 2016.
Todd was a 9 year veteran of the Summit Fire Department. He was laid to rest on August 2nd.
The community has lost a public servant who had been instrumental in saving both lives and property.
Our members honor his service, relish our memories, and are thankful for the privilege of having served with him.
As the alarm sounds, Rest in Peace our brother, WE will answer the call.
Fire Prevention week 2016

Don't Wait - Check the Date! Replace Smoke Alarms Every 10 Years
Smoke alarms can make a life-saving difference in a fire, but they need to be working."
In order to raise awareness of the importance of smoke detectors, The National Fire Prevention Association has made it the theme of fire prevention week for 2016.